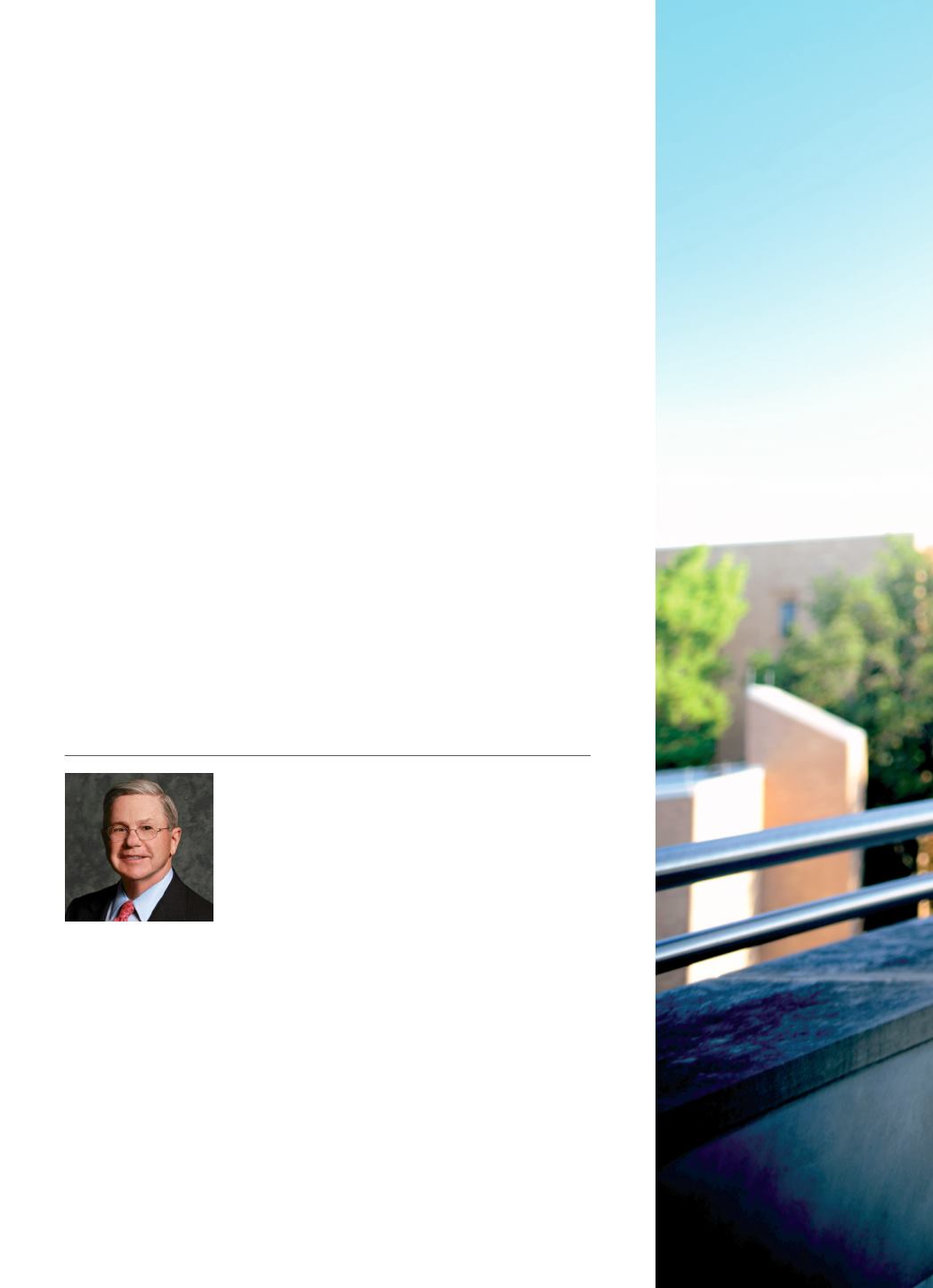 TOGETHER
Neurosurgeon Richard Meyrat, MD, with the Methodist Moody Brain
and Spine Institute at Methodist Dallas Medical Center, brought together
an interdisciplinary team who perfectly coordinated Sanchez's brain
surgery and recovery, early delivery of her daughter, and the start
The advanced surgical tools and high-tech neurocritical care unit that
aided Dr. Meyrat through Sanchez's surgery and recovery, respectively,
have been made possible by supporters of Methodist Health System,
including donors to the 2012 Robert S. Folsom Leadership Award event
honoring Michael M. Boone.
Be part of Methodist's vision to build on an exemplary neurosciences
program and create a preeminent center of comprehensive brain, spine,
At six months pregnant, Elizabeth Sanchez couldn't walk,
eat, or escape an incessant headache. At the base of her
brain was a lemon-sized tumor causing fluid to build —
a fatal condition called hydrocephalus.
The teamwork for Methodist Health System's neurosciences services
goes beyond medical professionals — a point made by Michael M.
Boone to donors attending the 2012 Robert S. Folsom Leadership
Award event in his honor.
"Your generosity will make a real difference and send a very
resounding message — that Dallas values Methodist for everything
it does in curing illness, relieving pain, and saving lives in our
community," he said at the event. "We could not get by without you."
The event raised $1.5 million for neurosciences services at
M E T H O D I S T H E A L T H S Y S T E M F O U N D A T I O N