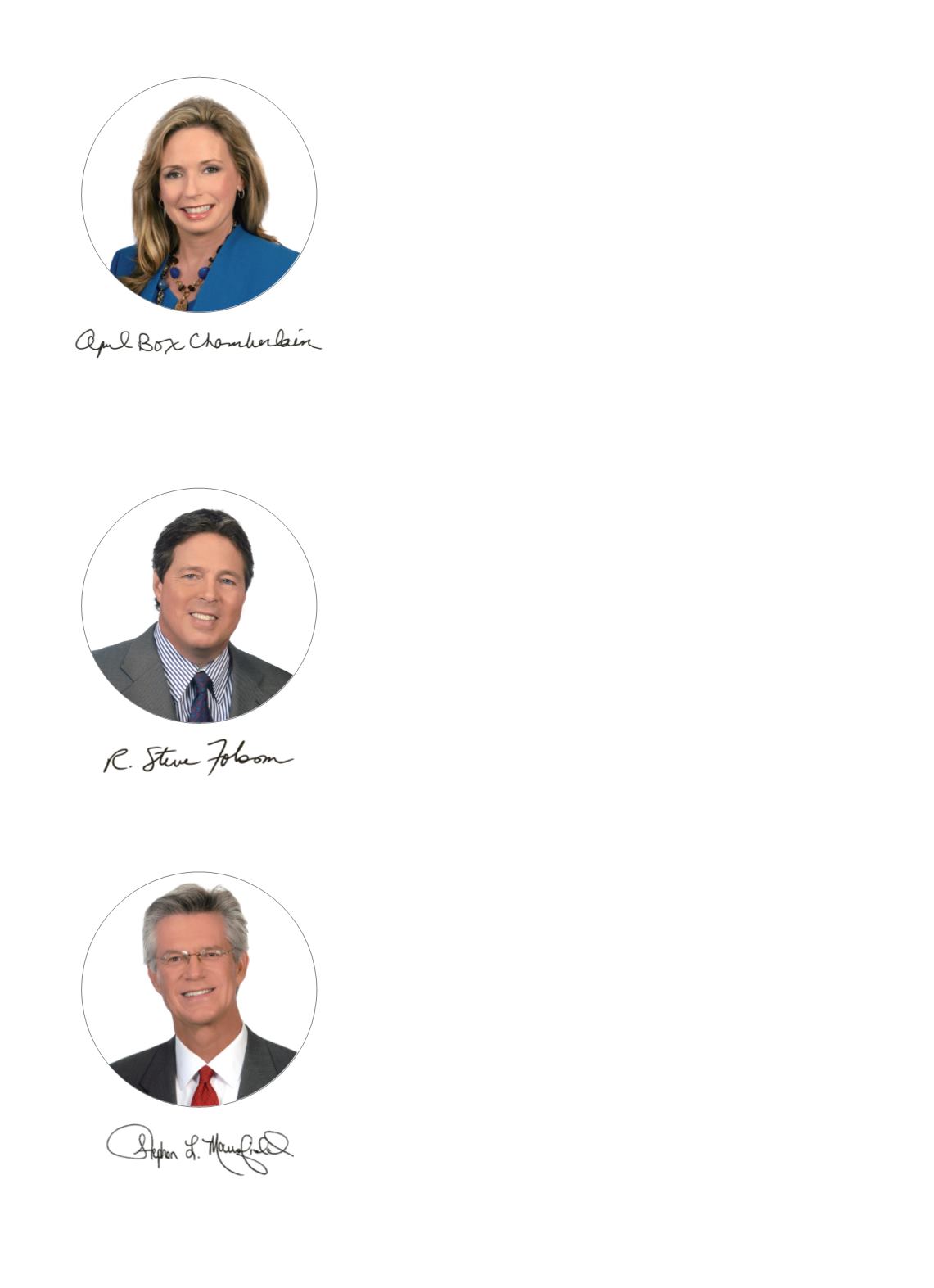 As they strive to save lives every day, the medical and
support staffs serving Methodist Health System rely on
having the facilities necessary to deliver quality patient
care. Methodist does not do this alone. You, our generous
donors, continue to help us achieve great things.
Because of you, we are only months away from opening a
new tower that will transform the delivery of emergency,
trauma, and critical care in southwest Dallas. Your gifts
are also helping us to expand our exemplary neurosurgical
care, treat heart attacks faster, address complex injuries,
ensure that underserved women receive lifesaving
mammograms, and offer healing and comfort to patients
in a multitude of ways each day.
It is wonderful to be able to do so much for others. It is
even greater that we are doing it together. Thank you for
sharing our mission of bringing compassionate, quality
health care to the people of North Texas.
Methodist Health System Foundation
Stephen L. Mansfield, PhD, FACHE
President and CEO, Methodist Health System
April Box Chamberlain, CFRE
Methodist Health System Foundation
Senior Vice President, External Affairs,
C R O S S R O A D S A N N U A L R E P O R T 2 0 1 3